Thanks to our commitment to high-quality work, many customers trust Ashmen Installations Inc. for a variety of home improvement projects. Our skills and experience enable us to deliver outstanding results on every project.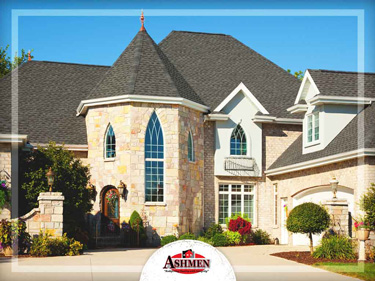 We take pride in being a GAF Solar Elite Contractor®, making us one of the top solar contractors in the area. In addition, we are a trusted provider of many other exterior and interior services. We are a GAF Master Elite® contractor, so you can rest assured we're trained and qualified to handle your job.
In this post, we discuss our areas of expertise. We also offer a brief look at what we can do to help you realize your dream home.
Exterior Services
Our exterior services include windows and doors, roofing and gutters, and siding and trim. Typically, we focus on installation and replacement jobs, so our services are perfect for homeowners who are looking to update old or worn-out areas of their home.
We are also experienced in solar panel installation. If you want to upgrade to a more energy-efficient roofing system, solar roofing is a good option to consider. Our solar panels have a sleek design that will enhance the beauty of your home.
Interior Services
At Ashmen Installations Inc., we understand the importance of a pleasant indoor environment. That's why we also go above and beyond to perform interior work that meets our customers' requirements. Our interior services include the following:
Hardwood and tile flooring
Custom woodwork
Kitchens and baths
Basements and home theaters
Wood, iron and glass railings
Ashmen Installations Inc. guarantees custom remodeling solutions that will fit your needs and budget. Whether you're looking for solar companies or professionals who can help you with windows and doors, rest assured that you can count on us. Call us at (877) 274-6361 or fill out our contact form to request a free quote.