Invest in Solar Solutions From GAF Certified Solar Elite® Contractors
Ashmen Installations Inc. is proud to be a certified GAF Solar Elite® Roofing Contractor. We're not only experienced in solar panel installation, we know how to protect the integrity of your roof's structure while delivering aesthetically-pleasing, energy-efficient solar solutions.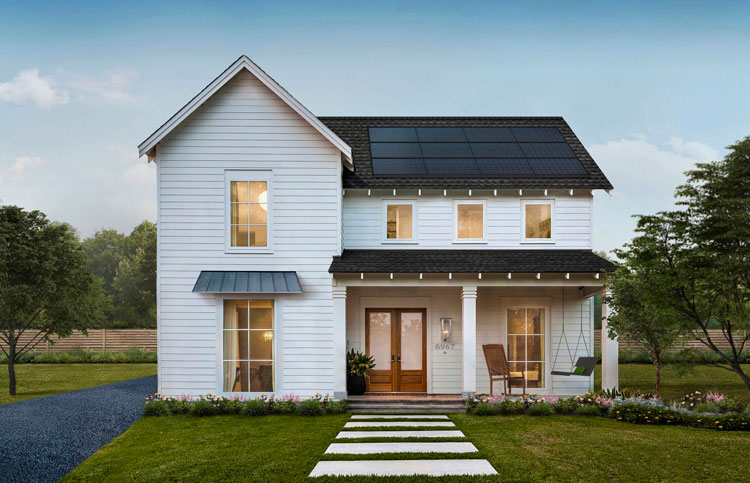 We use GAF solar panel products which provide a low-profile look that's integrated into your roofing system for a virtually seamless appearance – sitting just two inches above the roof line! Our team can assess your home to determine if you'd benefit from solar solutions and, if applicable, walk you through the next steps.
Why Go Solar With the Ashmen Team?
Over a million homeowners (and counting) in the United States have invested in solar panel installation as part of their new roofing system. Solar panels use energy from the sun, meaning you'll rely less on fossil fuels to heat and cool your home, which saves you money and is more environmentally-friendly. Investing in solar solutions helps to reduce carbon dioxide emissions which impact our atmosphere.
Solar panels can also increase your home's value by an average of $15,000. You recoup up to 30% of the total cost to install your system in federal tax credits. Many states also offer energy credits as an incentive for "going solar," in addition to the savings you will see on your energy bill every month.
Solar Financing Options
Ashmen Installations Inc. provides excellent solar financing options when you're upgrading your roof to include solar panels. If you're interested in financing your solar roofing panels with us, contact us for a free estimate to get more information on our financing options.