Get Custom Exterior Trim for Your Home
Many homeowners think exterior trim is just a cosmetic feature of their house. However, the opposite is true—trim is instrumental to supporting your structure and protecting it from the elements. Without the right trim, you could get water damage that prematurely ages your home.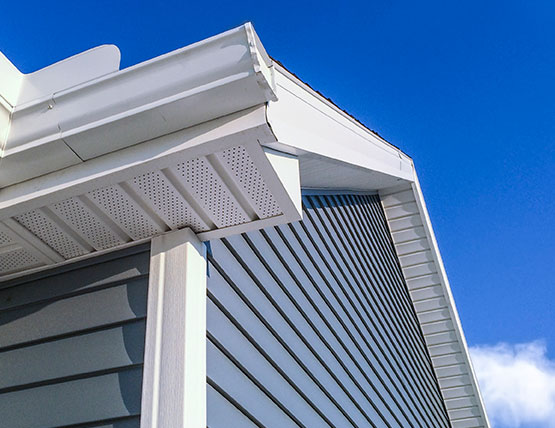 Trim also enhances certain architectural features to increase visual appeal. At Ashmen Installations Inc., we provide a wide selection of quality trim products. When you need to protect your home and upgrade its curb appeal, choose the experts at Ashmen Installations Inc. to design and install custom trim.
Why Is Exterior Trim So Important?
Exterior trim not only completes the appearance of your home, it also provides functional pieces to keep water out of certain areas, for example, where your roofing and siding meet. Structures have many areas where exterior trim is vital to maintain performance and strength.
Trim should be durable and resilient, but also look natural to accent your home. That's where the professional team at Ashmen Installations Inc. comes in. We provide you with trim that creates a custom look and ultimate durability.
We Install Soffit Too
In addition to its many jobs, exterior trim helps support roof overhangs to prevent sagging and also to provide strength for your gutter system. Without the right trim, your home will lack the proper reinforcement to sustain its structure over time.
Soffit is a type of exterior trim that keeps the underside of your roof protected against rain and wind. Soffit also helps stop pests such as wasps and squirrels from getting into your attic, and plays an important role in the ventilation of your roofing system to better control home humidity.