Upgrade Gutters to Protect Your Home
Your gutters play an instrumental role in your home's roofing system. Gutters help your roof properly shed water and carry it away from your home's structure and landscaping. When installed and functioning properly, gutters prevent water damage and soil erosion.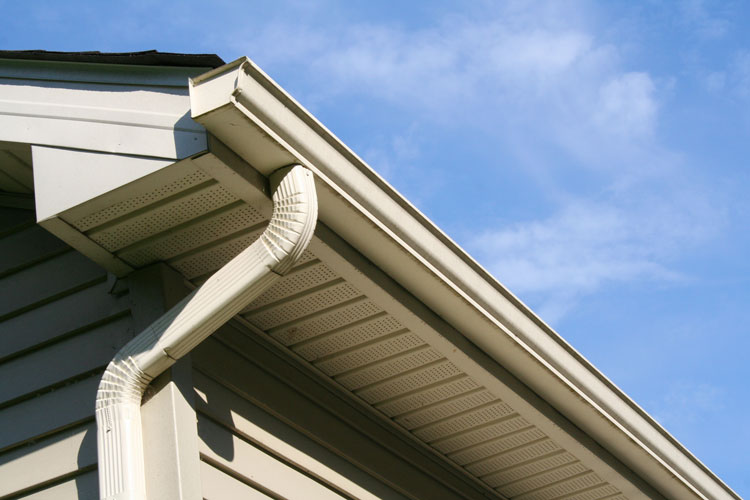 Like any other component of your home, gutters can malfunction due to age, lack of maintenance or installation defects. At Ashmen Installations Inc., we provide seamless gutter installation to keep your home and your property free of the damage improper water runoff can cause.
Why Invest in Seamless Gutter Installation?
Seamless gutters not only help reduce debris build-up and minimize maintenance, many homeowners prefer the clean look of gutters without seams. Investing in seamless gutters also dramatically reduces the chances of leaking or water overflow that can damage your property.
The Ashmen team isn't just known for our quality work and professional gutter installation. Our company also has a reputation for being professional, polite and considerate. This means being on time, taking the utmost care when working on your property and thoroughly cleaning up after your gutter job is done.
Your Satisfaction Is Guaranteed With Us
At Ashmen Installations Inc., we want you to be completely satisfied with the work we've done. Our owner, Anthony Ashmen, often works directly with customers to ensure the job is completed to their satisfaction. We also have an exceptional quality control team that follows up with our clients to ensure they continue to be satisfied with our work.
Ashmen Installations Inc. specializes in helping homeowners restore their properties. Let us assess your gutters to determine if your roofing system, home and property could benefit from upgrading to a seamless gutter solution.