Home improvement can be stressful and exhausting. But with the right contractor, the process can feel almost effortless. Whether you're looking for window or roof installers, you can rest assured that Ashmen Installations Inc. will do a splendid job, delivering a smooth experience with outstanding results.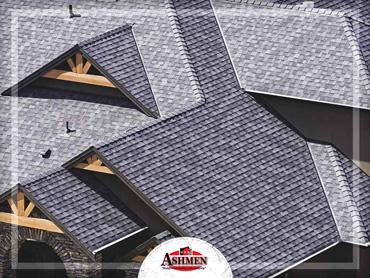 In this article, we offer a glimpse of who we are as a company. We also discuss the services we provide to help with various home improvement projects.
Who We Are
Ashmen Installations Inc. is a GAF Master Elite® contractor with in-depth experience in the industry. We pride ourselves on providing effective solutions to a wide array of difficult and complex home improvement issues.
When other contractors would shy away from such problems, you can count on us to get the job done. We guarantee superb results that will satisfy your needs. Whether you're looking for help with siding or roof replacement, you can expect our work to meet or exceed industry standards.
Our Services
We offer a variety of services covering exterior and interior work. Our expertise includes roofing, gutters, siding, windows and doors. We specialize in replacement and installation jobs, and we can also provide solutions to roof and chimney damage caused by flooding, strong winds, ice and more.
Our team can also help you with the following interior services:
Kitchens and baths
Basements and home theaters
Custom woodwork
Hardwood and tile flooring
Wood, iron and glass railings
We're also a GAF Solar Elite Contractor®, which makes us qualified to perform solar roofing installation services.
Customers look to Ashmen Installations Inc. for quality, reliability and credibility. If you're looking for professional roofers you can trust, call us at (877) 274-6361 or fill out our contact form to request a free estimate.